About This Project
Preferred project: A federal-state-local partnership
This federally authorized project continues a Clean, Safe Creeks project in partnership with the U.S. Army Corps of Engineers (USACE) to plan, design and construct improvements along 5.5 miles of channel extending from Interstate 280 to Blossom Hill Road. Improvements include channel widening, construction of floodwalls and levees, replacement of road crossings and planting of streamside vegetation. Reducing flood frequency and bank erosion will improve water quality, while planned mitigation measures will give fish access to an additional 12 miles of habitat within and upstream of the project reach.
*This project was voter approved as part of the Safe, Clean Water and Natural Flood Protection Program.
Datapoints
Phase
Design and Construction
Schedule
Start FY 2014 / Finish FY 2026
Funding
Safe, Clean Water Fund ($97.6); Watershed Stream Stewardship Fund; State of California; City of San José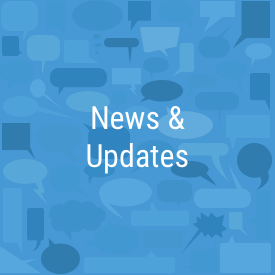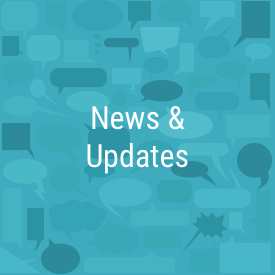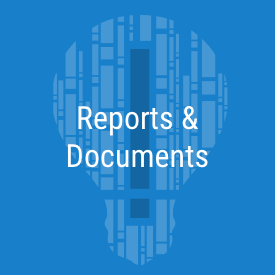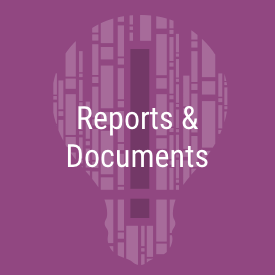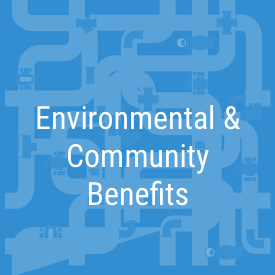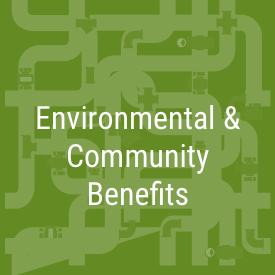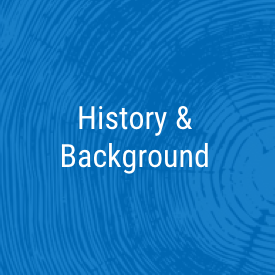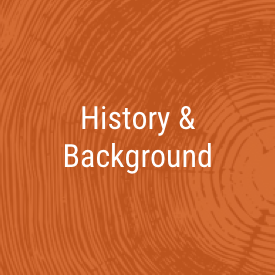 News & Updates
The Santa Clara Valley Water District (Valley Water) and the U.S. Army Corps of Engineers (USACE) will increase flood protection, create recreational opportunities and enhance the environment as part of this extensive project. The 5.7-mile-long project in the city of San Jose runs from Interstate 280 to Blossom Hill Road and is separated into seven sections called reaches.
Valley Water acquired all the necessary rights of way for Reach 7 in 2019. The project has not received federal funding since 2014. Until the project secures federal funding, the acquisition of rights-of-way and the design and construction of reaches remain on hold.
In 2019, the project did not receive federal funding to complete the design of Reaches 7 and 8. The USACE is updating the total project cost while continuing to seek federal funding to complete the reach's design and construction.
In March 2019, the USACE submitted a draft operations and maintenance manual for Valley Water to review. Once finalized, the USACE will transfer operations and maintenance responsibilities for Reaches 12 and 10B to Valley Water.  In July 2019, the Board adopted the CEQA document and approved the project for the Reach 6 Aquatic Habitat Improvement Project.  Valley Water plans to advertise and award the construction contract by the spring of 2021 to construct the gravel augmentation project.
On March 23, 2021, the Valley Water Board approved the Reach 6 Aquatic Habitat Project for advertisement. The project is scheduled to be awarded by May 5, 2021. The construction of the project is scheduled to be completed by December 30, 2021.  
The USACE received funding to undergo a General Re-evaluation study of the Project that began in January 2021. The goal of the General Re-evaluation study is to evaluate alternatives for the Project that will make it more competitive for Federal funding. The study will take three years to complete and Valley Water will also contribute participation costs as the local sponsor. A new project schedule will be developed following the completion of the General Re-evaluation study.
Updated April 2021
Environmental & Community Benefits
Key Performance Indicators for the Safe, Clean Water Program 
Preferred project with federal and local funding: Construct a flood protection project to provide 1% flood protection to 6,280 homes, 320 businesses and 10 schools and institutions.

With local funding only: Construct flood protection improvements along 4,100 feet of Guadalupe River between the Southern Pacific Railroad (SPRR) crossing downstream of Willow Street to the Union Pacific Railroad (UPRR) crossing downstream of Padres Drive. Flood damage will be reduced; however, protection from the 1% flood is not provided until completion of the entire Upper Guadalupe River Project.
Benefits
Preferred project will construct 1% (or 100-year) flood conveyance capacity for 5.5 miles of channel in San José, protecting approximately 6,280 homes, 320 businesses and 10 schools/institutions

Local funding only constructs improvements to 4,100 linear feet to convey 1% flow

Improves stream habitat values and fisheries

Improves stream water quality

Allows for creek side trail access
Geographic Area of Benefit 
San José 
History & Background
Flooding History and Project Background
Damaging flood events occurred in 1982, 1983, 1986, 1995 and 1998. Severe flooding in 1995 damaged more than 150 homes in the Gardner, Willow Glen, and South San José residential districts, and shut down Highway 87 and the parallel light rail line – both major commuter thoroughfares. Freeway and light rail flooding occurred again in 1998.
The Upper Guadalupe River Flood Protection project was authorized construction by the USACE in 1999 and received local funding in 2000, followed by the start of construction in 2008. Fish passage, erosion protection and other components were constructed earlier.
To increase the level of flood protection while keeping the preferred project viable, the local-only plan funded by Clean, Safe Creeks was modified by the District Board in March 2012 to provide a basis to advance the full federal project as soon as funds become available. The plan is now to acquire all necessary rights-of-way and relocate bridges and utilities in preparation for the full, preferred project. The modified plan also includes design and construction for both Reach 6 (Interstate 280 to the Union Pacific Railroad crossing) and Reach 12 (Branham Lane to Blossom Hill Road).
About the Safe, Clean Water and Natural Flood Protection Program
In November 2012 the voters of Santa Clara County overwhelmingly approved Measure B, the Safe, Clean Water and Natural Flood Protection Program, as a countywide special parcel tax for 15 years with a sunset date of June 30, 2028. This Program replaced the Clean, Safe Creeks and Natural Flood Protection Plan, which voters approved in November 2000.
The Safe, Clean Water Program was developed with input from more than 16,000 residents and stakeholders and was created to match the community's needs and values. The voters of Santa Clara County identified five priorities:
Priority A: Ensure a Safe, Reliable Water Supply

Priority B: Reduce Toxins, Hazards and Contaminants in our Waterways

Priority C: Protect our Water Supply from Earthquakes and Natural Disasters

Priority D: Restore Wildlife Habitat and Provide Open Space

Priority E: Provide Flood Protection to Homes, Businesses, Schools and Highways

Other: Six projects from the Clean, Safe, Creeks Plan have been carried forward into the Safe, Clean Water Program.  
Each year, Valley Water prepares a report providing a progress update for each of these Program priorities, along with fiscal year accomplishments.
To ensure transparency and accountability to the voters, the ballot measure also created an Independent Monitoring Committee, appointed by the Santa Clara Valley Water District Board of Directors. The  Independent Monitoring Committee annually reviews the Program's progress to ensure the outcomes are achieved in a cost-efficient manner and reports its findings to the Board.
In addition, the Program requires three independent audits, the first of which was conducted in FY 2017.
View the Safe, Clean Water Program's annual reports, annual IMC audit reports, and independent audits, including a staff response, on the District website.