About This Project
The One Water Plan integrates the water supply, flood protection, and stream stewardship missions of the Valley Water at the watershed scale. Drawing from detailed existing programs and plans, One Water seeks to find the nexus between these three mission components for new opportunities in integrated water resources management. One Water does not replace the substantial existing planning in place by Valley Water's Water Utility Enterprise and the Watersheds Division but instead looks for opportunities to further protect and enhance water resources. For more information, contact: [email protected]
Valley Water Board of Directors Adopts One Water Plans
On March 22, 2022, the Valley Water Board of Directors adopted two integrated water resources master plans (i.e. One Water Plans). The One Water – Santa Clara Countywide Framework provides a vision, goals and objectives as guidance for future watershed plans. The One Water – Coyote Creek Watershed Plan applies that guidance to the first of five planned watershed plans, evaluates past and present conditions, and proposes a list of priority actions for implementation. Valley Water is now working on watershed plans for Upper Pajaro River and Guadalupe River Watersheds. Learn more about the Upper Pajaro Plan and provide your input in the link below.
BE HEARD: Upper Pajaro River Watershed One Water Plan
Datapoints
Completed
Coyote Watershed (Draft)
Current
Guadalupe Watershed
Planned
West Valley Watershed
Planned
Lower Peninsula Watersheds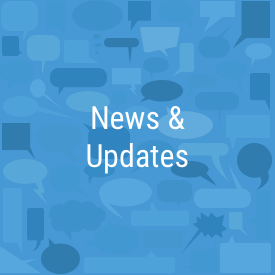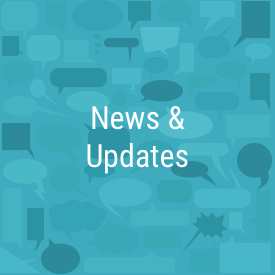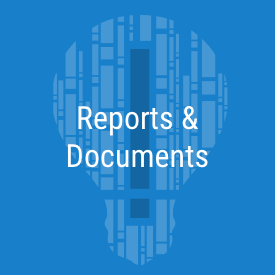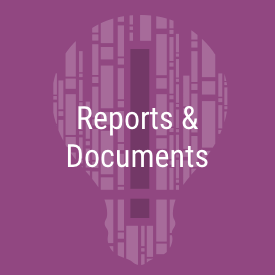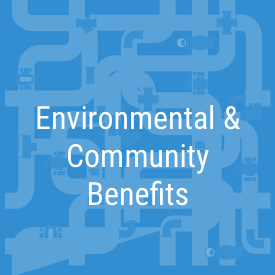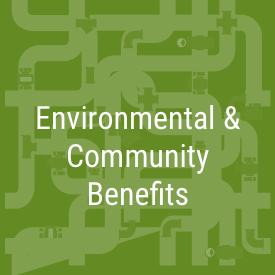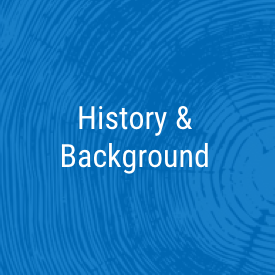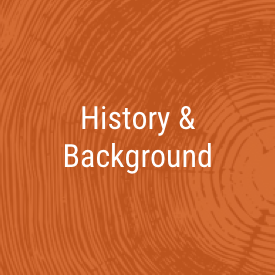 News & Updates
ONE WATER VISION
To manage Santa Clara County water resources holistically and sustainably to benefit people and the environment in a way that is informed by community values.
GOALS
Reliable Water Supply
Improved Flood Protection
Healthy and Resilient Ecosystems
OBJECTIVES
The One Water planning framework comprises five objectives*, each with individual attributes and metrics. Valley Water designed these objectives to meet the framework's three goals and achieve the One Water vision.
*Previous iterations of the framework included five goals and ten objectives. All concepts are still included and have just been reorganized for improved alignment with Valley Water's mission and governance policies.
Stakeholder Engagement
Stakeholder engagement for the One Water Plan has consisted of formal Stakeholder Work Groups (SWG) for the Countywide Framework and Coyote Creek Watershed Plan as well as meetings with the community.
The Stakeholder Work Group (SWG) was intended to represent all or most aspects of the community at large. The SWG's role was to review Santa Clara Valley Water District products (e.g., goals, objectives, and strategies) and provide perspective from their areas of interest on challenges and opportunities facing the county as a whole as well as specific watersheds. Members represented several different sectors including academic, agriculture, business, civic/public policy, environmental, flood, housing and neighborhoods, local government, open space and conservation, resource conservation, state government, stormwater, transportation, tribal, and water supply.
Additional outreach for One Water has taken place through meetings with community groups, non-profit organizations, municipalities, Valley Water Board advisory committees, meetings with resource agencies (i.e., Agency Planning Team) and through report-outs at regularly occurring meetings.
Stakeholder input is incorporated as much as feasible while the Valley Water Board of Directors retains authority for final approval of the One Water Plan and associated products.
Tentative Schedule
Reports & Documents
Coyote Watershed (Draft Completed)
The 321-square-mile Coyote Creek Watershed flows northward into San Francisco Bay, extending from the vast natural areas of the Diablo Range down to the urbanized valley floor and baylands.
This is the largest and most diverse watershed in the county, and its natural areas include rare serpentine soils and sensitive plant communities requiring special management, and several streams that are home to steelhead trout.
Upper Penitencia Creek is one of Coyote Creek's main tributaries, with Cherry Flat Reservoir (owned and operated by the City of San Jose) located in its upper reach. Other tributaries include Fisher Creek, Upper Silver Creek, Lower Silver/Thompson creeks, and Lower Berryessa Creek. Valley Water-owned reservoirs in this watershed include Coyote and Anderson reservoirs, both located on the main stem of Coyote Creek east of the City of Morgan Hill.
Guadalupe Watershed (Current)
The headwaters of the 170-square-mile Guadalupe River Watershed originate in the Santa Cruz Mountains, with major tributaries including Los Gatos Creek, Guadalupe Creek, and Alamitos Creek (of which Calero Creek is a tributary).
This watershed has a history of intense mercury mining activities, which has resulted in legacy mercury contamination of reservoirs, streams, and ultimately San Francisco Bay. The Guadalupe River originates at the confluence of Guadalupe Creek and Alamitos Creek, just downstream of Coleman Road in San Jose. From there it flows north approximately 14 miles through heavily urbanized portions of San Jose, eventually discharging to San Francisco Bay via Alviso Slough. Los Gatos Creek joins the Guadalupe River in downtown San Jose.
District-owned reservoirs in this watershed include Lexington Reservoir and Vasona Lake on Los Gatos Creek, Guadalupe Reservoir on Guadalupe Creek, Almaden Reservoir on Alamitos Creek, and Calero Reservoir on Calero Creek. The District operates the Almaden-Calero Canal which enables the transfer of water from Almaden Reservoir to Calero Reservoir.
The San Jose Water Company owns and operates the Lake Elsman reservoir, located on Los Gatos Creek above Lexington Reservoir.
Priority Actions
Measurable Objectives
Stakeholder Work Group Roster
Pajaro Watershed (Current)
The Pajaro Watershed originates from both the Santa Cruz Mountains and the Diablo Range and drains to Monterey Bay. This is a largely rural landscape supporting farming communities and cattle ranches, and growing crops like garlic, artichokes, red bell peppers, and mushrooms. It also includes significant open space and natural areas.
The Pajaro River marks the southern boundary of Santa Clara County, as it abuts San Benito County. Within the geographical boundaries of Santa Clara County, major tributaries include Uvas Creek, Llagas Creek, and Pacheco Creek. South county businesses, residents, and farmers are primarily reliant on groundwater for their water supply, and the District actively recharges the Llagas Groundwater Subbasin by percolating local and imported water through a series of streams, channels, and percolation ponds.
The Uvas Creek and Llagas Creek subwatersheds cover a 104-square-mile region of the larger Pajaro River Watershed.Uvas Reservoir on Uvas Creek and Chesbro Reservoir on Llagas Creek are operated by the District and are important components in the recharge of groundwater.
Downstream of the reservoirs, several miles of both Uvas and Llagas creeks are located on the unconfined portion of the Llagas Groundwater Subbasin, which is the "recharge zone" where the creeks generally lose water via percolation into the aquifer.
The District operates a water transfer pipeline, the Uvas/ Llagas Transfer Pipeline, to transport excess water from Uvas Reservoir east to Llagas Creek in order to supplement percolation in Llagas Creek and the downstream Church Avenue off-stream Recharge Ponds. The Pacheco Pass Water District owns and operates Pacheco Reservoir located on North Fork Pacheco Creek, in the Pacheco Creek Watershed.
Priority Actions
Measurable Objectives
Stakeholder Work Group Roster
West Valley Watersheds (Planned)
The West Valley Watersheds comprise an 85-square-mile area of several small watersheds, including San Tomas Aquino Creek (of which Saratoga Creek is a major tributary), Calabazas Creek, and the Sunnyvale East and Sunnyvale West channels. These watersheds are primarily characterized by channelized creeks on the valley floor and more natural streams in the hillsides, such as Saratoga Creek, which supports a native rainbow trout population. Agricultural and flood control drainage efforts in the 19th century connected all of the West Valley waterways to Guadalupe Slough at the southern end of San Francisco Bay. Valley Water does not own or operate any reservoirs in the West Valley Watersheds area.
Priority Actions
Measurable Objectives
Stakeholder Work Group Roster
Lower Peninsula Watersheds (Planned)
The 98-square-mile area designated as the Lower Peninsula Watersheds consists of the San Francisquito Creek, Stevens Creek, Permanente Creek, Adobe Creek, Barron Creek, and Matadero Creek watersheds, which feed the tidal wetlands along the San Francisco Bay's southwest shoreline.
This area encompasses a fair amount of open space and public parkland, especially at higher elevations, and several streams support steelhead trout. In addition, the tidal reaches of many of the creeks in the Lower Peninsula Watersheds support the state and federally endangered Ridgway's rail and salt marsh harvest mouse.
For the most part, Los Trancos Creek and the portion of San Francisquito Creek downstream of the Los Trancos Creek confluence mark the northwestern boundary between Santa Clara and San Mateo counties.
Stevens Creek Reservoir is the only District reservoir in the Lower Peninsula watersheds. Stanford University owns Searsville Dam on San Francisquito Creek in San Mateo County, as well as Felt Lake, an off-channel reservoir on Los Trancos Creek in Santa Clara County. Permanente Diversion Channel, constructed in 1959, transfers the majority of flows from upper Permanente Creek to Stevens Creek.
Priority Actions
Measurable Objectives
Stakeholder Work Group Roster
Environmental & Community Benefits
Valley Water faces the challenge of delivering reliable water supply, maintained and improved flood risk reduction, and preserved and enhanced environmental stewardship with finite resources. To do this well, Valley Water needs a decision-making process to strategically allocate limited resources towards actions that most efficiently achieve its mission and service to the community. To meet this need, this One Water planning effort provides an important new roadmap for integrated resource planning on a watershed scale.
HOW WILL THE PLAN WORK?
The tiered plan begins with a countywide framework (Tier I) to establish guidance for watershed-specific plans. Then each of the five major watersheds in Santa Clara County – Coyote, Guadalupe, Pajaro, West Valley, and Lower Peninsula – will have their own master plan (Tier II) that will guide future decisions on priority actions to protect or enhance our community and environment.
The plans will also provide a basis for partnerships with other agencies, funding initiatives, grant opportunities, and new policy recommendations.
These are intended to lead to:
An integrated approach to water resources management supported by the community
A sustainable watershed habitat
Enhanced relationships with public and regulatory agencies
Improved living environment for residents and wildlife
We estimate that it will take up to three years to complete the plans for all five watersheds, following completion of the countywide plan. The first watershed-specific plan will be Coyote Watershed (draft complete), followed by Guadalupe and Pajaro, and then Lower Peninsula and West Valley watersheds. We anticipate the implementation of these plans will lead to new projects, programs, policies and partnerships.
MEASURING PROGRESS
One key to making One Water a successful plan is its measurable objectives. By establishing a baseline and target conditions for each objective, Valley Water can help track improvements in watershed health and water resources management.
Table 4-2 below represents draft measures for assessing the status of the five objectives in the One Water Plan. Each objective (A thru E) will be measured via specific attributes and metrics, and watershed targets where applicable, as described in the One Water Countywide Framework and subsequent watershed plans. Priority actions will be determined in part by how they improve conditions toward meeting targets.
History & Background
HISTORY
The One Water Plan builds on Valley Water's rich history of planning and implementing projects for a reliable water supply, improved flood protection, and enhanced environmental stewardship. Beginning in 2013, the One Water Plan started to develop its integrated water resources approach through a countywide framework and five watershed plans.
BACKGROUND
QUICK FACTS ABOUT THE ONE WATER PLAN
WHAT

A 50-year roadmap for integrated water resource planning on a watershed scale in Santa Clara County
One Water will serve as the district's flood management plan and stream stewardship master plan. It will also identify where there is a nexus between the district's flood protection, stream stewardship, and water supply functions. The plan will provide a framework for measuring improvements in watershed health through science-based metrics and targets.

WHY

Identify and prioritize water resource investments across the organization's three functions of flood protection, environmental stewardship, and water supply
Provide information to cities and the county to inform their land-use decisions
Form the basis of future parcel taxes/ballot measures
Potential to improve the process for permitting on a watershed scale

WHERE

Santa Clara County and its five major watershed areas

WHEN

Complete One Water Framework and Coyote Watershed Plan by FY2022
Complete One Water Plan (all five watershed plans) by FY2024
Related Information