About This Project
The Central Pipeline pipeline runs from the Penitencia Water Treatment Plant in the Berryessa area of San Jose to Oka Road on the Los Gatos/Campbell border area.
The work is part of Valley Water's 10-year Pipeline Inspection and Rehabilitation Program, which is intended to keep approximately 140 miles of large diameter water pipelines reliable. The work includes inspecting, repairing and replacing distressed pipe sections, defective or older valves and flowmeters. It will also update electric and control systems, repair corrosion protection systems and install a new pipeline monitoring system. 
There may be some lane closures during construction along the pipeline, but flaggers and directional signs will be present to assist drivers and coordinate safety. 
Valley Water also conducted inspections and repairs on the Parallel East Pipeline, which began in December 2020 and concluded in February 2021. The Central Pipeline and Parallel East Pipeline projects are considered one project and cost approximately $10 million through the Pipeline Inspection and Rehabilitation Program.    
Datapoints
Location
San Jose, Campbell, Los Gatos
Schedule
January 2021-August 2021
Funding
$10 million Pipeline Inspection and Rehabilitation Program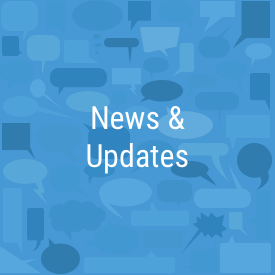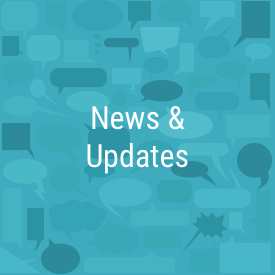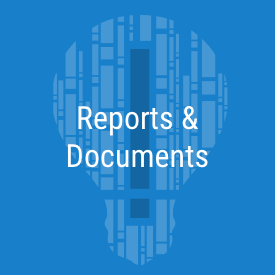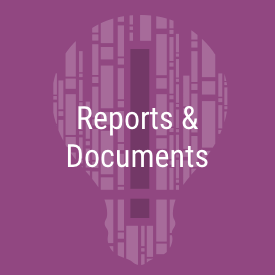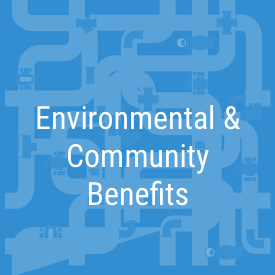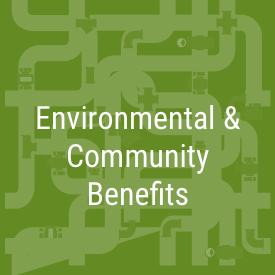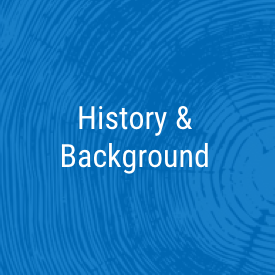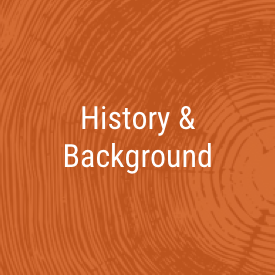 News & Updates
Pipeline work underway
Valley Water's work on the Central Pipeline will have some impacts on the Los Gatos Creek Trail, Camden Ponds and Santa Clara County's Fly-Casting Pond in Campbell. 
A pipeline shutdown will run through March 2021 with no impacts to residential drinking water supply. However, it will result in reduced water flow that normally keeps the recharge ponds in the Los Gatos system full, causing one or two of the Camden Ponds to go dry. If rain does not come this winter, the ponds might temporarily dry up this early spring. 
Along the Central Pipeline is the Los Gatos Creek Trail, one of the most popular recreational paths in Santa Clara County for walkers, cyclists and runners. Since January 2021, trucks and construction workers have been present along various trail sections. The worksites are spread along nearly three miles of the trail, from the entrance/exit north of the Campbell Inn on Campbell Avenue to Oka Lane. Most of the trail will remain open as most of the work will take place off the path. However, five entrances/exits on the east side of the trail will be closed at times:
Two north of Campbell Inn by Campbell Avenue
One near the Towneplace Suites by Marriott on Campbell Avenue
One adjacent to San Tomas Expressway
One north of Oka Ponds
Directional and caution signs will be posted, with people being rerouted to the west side of the trail.
For questions or concerns, please contact the project's neighborhood liaison, Tony Mercado, at [email protected] or 408-630-2342.
Environmental & Community Benefits
Supports shorter service interruption in case of a pipeline break.
Provides operational flexibility for pipeline maintenance work.
Improves drinking water reliability. 
History & Background
The Central Pipeline is approximately 12.6 miles long and begins in northeastern San Jose and runs southwest through highly urbanized sections of San Jose, Campbell and Los Gatos. This pipeline carries raw water from the South Bay Aqueduct to the Almaden Valley Pipeline at the Vasona Pump Station in Los Gatos. 
This pipeline was originally built in 1963 and has 79 vaults. The pipeline also provides water to groundwater recharge ponds.