Datapoints
Schedule
Start FY 2014 / Finish FY 2018
Funding
Safe, Clean Water Fund ($2.8 million)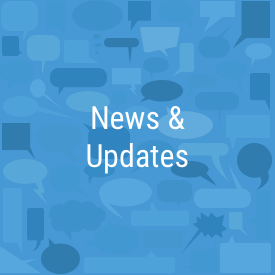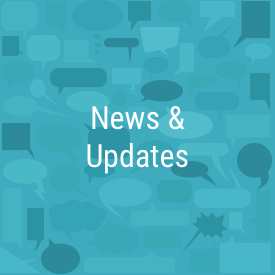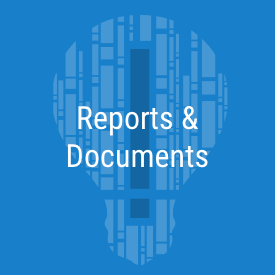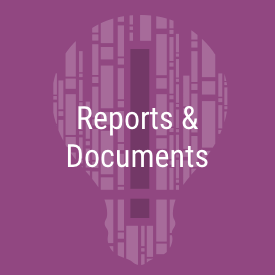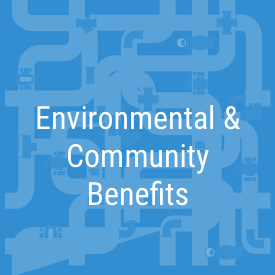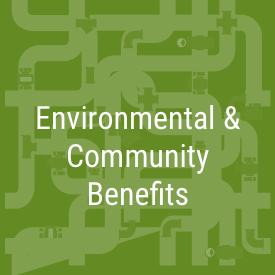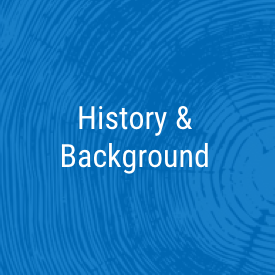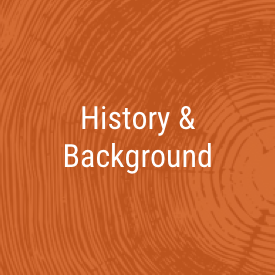 News & Updates
As of the end of FY18, 19 of the 22 grant projects have been completed and closed.

Of the remaining 3 projects, 1 project is complete and is expected to close in early FY19. 2 projects received no-cost time extensions for an additional 12-months to complete construction and are expected to be completed in FY19.
The following projects were completed in FY18:
The City of San Jose (City) completed the Penitencia Creek Trail, Reach 1 Project under the Trail & Open Space Grant priority. The City received a $300,000 grant to design and construct a multi-use trail and to restore stream bank and the riparian forest habitat along the Penitencia Creek trail system between Noble Avenue and Dorel Drive.





The City constructed a 1,845ft multi-use trail adjacent to Penitencia Creek, restored 40 linear feet of stream bank, and revegetated and acre of riparian forest habitat through propagation of native plants.  


 

The City of San Jose (City) completed the Los Alamitos – Coleman Road Under-Crossing under the Comprehensive Stewardship Grant priority. The City received a $62,727 grant to install surface improvements to a project which built a trail connection between Lake Almaden and the Guadalupe Creek Trail.





The City constructed a 600ft-long paved under-crossing trail which included a retaining wall and striping with airport-rated glass beads for visibility. The newly constructed under-crossing trail allows for clear passage underneath busy Coleman Road and a continuous trail loop at Lake Almaden. It improves the connection to Guadalupe Creek Trail, access to Almaden Light Rail Station, and access to four trails (Guadalupe River, Guadalupe Creek, Los Alamitos Creek, and Lake Almaden Trail).
The following Clean Safe Creek projects are still active:
The City of San Jose (City) received a $450,000 grant for the Three Creeks Trail – Trestle and Interim Improvements project to construct a clear-span bridge trestle and an interim trail near Los Gatos Creek. The City experienced delays with the suitability of the Environmental Impact Report and therefore, the term of the agreement has been amended to December 31, 2018. The City is awaiting approval of additional permits before starting construction.


 

Trout Unlimited received a $220,500 grant for the Little Arthur Creek Streamflow Stewardship Implementation Project to construct water storage tanks systems for individual residences near Little Arthur Creek. All the water storage tanks have been built, however, the tanks still require approval from the Health Department before they can be use. This project will be closed out once the Health Department provide clearance for the tanks.


 

The City of Gilroy received a $190,000 grant for the Ronan Channel Trail – Interim Project, Phase 1 to expand trails in the City of Gilroy for bicyclists and pedestrians. Staff turnover and challenges in securing permit has delayed the project and the grant has been extended to December 31, 2018. The City of Gilroy expects to receive all the required permits by August 2018 and will commence with construction upon notice of approval. The project is on schedule to be completed by December 31, 2018.  
Updated July 2018 
Environmental & Community Benefits
Key Performance Indicators for the Safe, Clean Water Program
CSC 2.1: Reduce urban runoff pollutants in south county cities.

CSC 3.2: Creation of additional wetlands, riparian habitat and favorable stream conditions for fisheries and wildlife. (Equivalent of 100 acres of tidal or riparian habitat created or restored).

CSC 4.1: Community partnership to identify and provide public access to 70 miles of open space or trails along creeks.
Benefits
These grant agreements address:
CSC Outcome 2.1: Pollution prevention

CSC Outcome 3.2: Healthy creek and bay ecosystems are protected, enhanced or restored as determined appropriate by the Board

CSC Outcome 4.1: There are additional open spaces, trails and parks along creeks and in the watersheds when reasonable and appropriate
Geographic Area of Benefit
Countywide 
History & Background
About the Safe, Clean Water and Natural Flood Protection Program
In November 2012 the voters of Santa Clara County overwhelmingly approved Measure B, the Safe, Clean Water and Natural Flood Protection Program, as a countywide special parcel tax for 15 years with a sunset date of June 30, 2028. This Program replaced the Clean, Safe Creeks and Natural Flood Protection Plan, which voters approved in November 2000.
The Safe, Clean Water Program was developed with input from more than 16,000 residents and stakeholders and was created to match the community's needs and values. The voters of Santa Clara County identified five priorities:
Priority A: Ensure a Safe, Reliable Water Supply

Priority B: Reduce Toxins, Hazards and Contaminants in our Waterways

Priority C: Protect our Water Supply from Earthquakes and Natural Disasters

Priority D: Restore Wildlife Habitat and Provide Open Space

Priority E: Provide Flood Protection to Homes, Businesses, Schools and Highways

Other: Six projects from the Clean, Safe, Creeks Plan have been carried forward into the Safe, Clean Water Program.
Each year, the District prepares a report providing a progress update for each of these Program priorities, along with fiscal year accomplishments.
To ensure transparency and accountability to the voters, the ballot measure also created an Independent Monitoring Committee, appointed by the Santa Clara Valley Water District Board of Directors. The Independent Monitoring Committee annually reviews the Program's progress to ensure the outcomes are achieved in a cost-efficient manner and reports its findings to the Board.
In addition, the Program requires three independent audits, the first of which was conducted in FY 2017.
View the Safe, Clean Water Program's annual reports, annual IMC audit reports, and independent audits, including a staff response, on the District website.