About This Project
This project continues to build and update watershed data to track stream ecosystem conditions, helping Valley Water and other county agencies and organizations make informed watershed, asset management and natural resource decisions. The new and updated information will be used to develop or modernize integrated watershed plans (such as watershed profiles, One Water Plan and Stream Corridor Priority Plans) that identify potential projects, support grant applications, environmental analyses and permits, and are shared with land use agencies, environmental groups, and the public to make efficient and coordinated environmental decisions throughout the county. These data and plans will help integrate and enhance Valley Water's programs, projects, maintenance and stewardship actions through standardized, repeatable and defensible measurements that guide, organize and integrate information on stream and habitat conditions.
Measuring changes in ecological conditions through time allows Valley Water, resource agencies, land managers and the public to understand and respond to climate change effects and evolving creek and habitat conditions.
*This project was voter approved as part of the Safe, Clean Water and Natural Flood Protection Program.
Datapoints
Schedule
Start FY 2022 / Finish 2036
Funding
Safe, Clean Water Fund ($7.5 million); Watershed Stream Stewardship Fund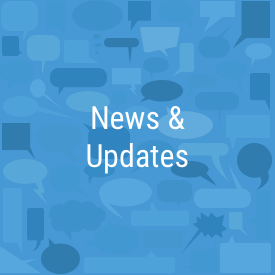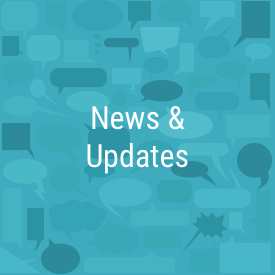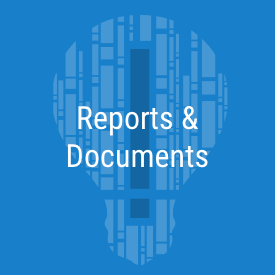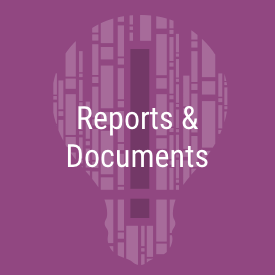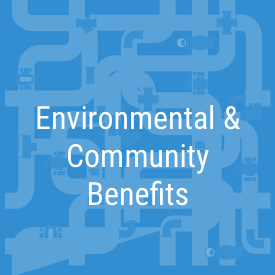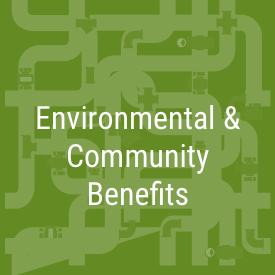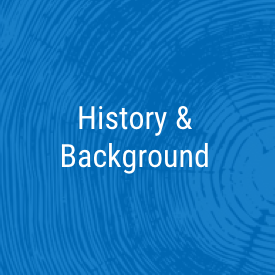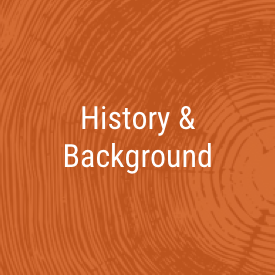 Environmental & Community Benefits
Key Performance Indicators (FY22–36)
Reassess and track stream ecological conditions and habitats in each of the county's five (5) watersheds every 15 years.

Provide up to $500,000 per 15-year period toward the development and updates of five (5) watershed plans that include identifying priority habitat enhancement opportunities in Santa Clara County.
Benefits
Improves natural resource, watershed and asset management decisions

Provides a systematic, scientific guide for decisions and actions to improve stream conditions

Supports effective and environmentally sound design options

Provides reliable data on countywide stream conditions and basis for measuring the success of past mitigation and environmental stewardship project projects

Facilitates a watershed approach to resource management, permitting and restoration planning

Addresses climate change
Geographic Area of Benefit
Countywide
History & Background
About the Safe, Clean Water and Natural Flood Protection Program
In November 2020, voters in Santa Clara County overwhelmingly approved Measure S, a renewal of Valley Water's Safe, Clean Water and Natural Flood Protection Program.
The program was first passed by voters in 2000 as the Clean, Safe Creeks and Natural Flood Protection Plan, then again in 2012 as the Safe, Clean Water and Natural Flood Protection Program. The renewal of the Safe, Clean Water Program will continue to provide approximately $47 million annually for local projects that deliver safe, clean water, natural flood protection, and environmental stewardship to all the communities we serve in Santa Clara County.
While evaluating ways to improve the 2012 program, Valley Water gathered feedback from more than 21,000 community members. That helped Valley Water create the six priorities for the renewed Safe, Clean Water Program, which are:
Priority A: Ensure a Safe, Reliable Water Supply

Priority B: Reduce Toxins, Hazards and Contaminants in our Waterways

Priority C: Protect our Water Supply and Dams from Earthquakes and Other Natural Disasters

Priority D: Restore Wildlife Habitat and Provide Open Space

Priority E: Provide Flood Protection to Homes, Businesses, Schools, Streets and Highways

Priority F: Support Public Health and Public Safety for Our Community
Each year, Valley Water prepares a report providing a progress update for each of these program priorities, along with fiscal year accomplishments.
To ensure transparency and accountability to the voters, the ballot measure also created an Independent Monitoring Committee, appointed by the Santa Clara Valley Water District Board of Directors. The Independent Monitoring Committee annually reviews the program's progress to ensure the outcomes are achieved in a cost-efficient manner and reports its findings to the Board. Additionally, the IMC also reviews each proposed 5-year implementation plan prior to its submittal for Board approval.
In addition, the program requires three independent audits.
View the Safe, Clean Water Program's annual reports, annual IMC audit reports, and independent audits, including a staff response, on the Valley Water website.