About This Project
This project enables Valley Water to work with local municipalities to clearly delineate and communicate roles and responsibilities for floodplain management and flood emergency management. The resulting plans will also strengthen response capabilities for mutual assistance during other types of public health and safety emergencies or natural disasters. The project supports Valley Water's countywide emergency response, preparedness and mitigation activities, develops communication processes and disseminates web-based flood forecasting information developed under Project F7: Emergency Response Upgrades. Valley Water will also assist collaborating agencies in developing formal, site-specific flood-fighting strategies and will coordinate outreach throughout the county so that the public receives uniform warning messages during a flood emergency.
*This project was voter approved as part of the Safe, Clean Water and Natural Flood Protection Program.
Datapoints
Schedule
Start FY 2022 / Finish FY 2036
Funding
Safe, Clean Water Fund ($7.2 million)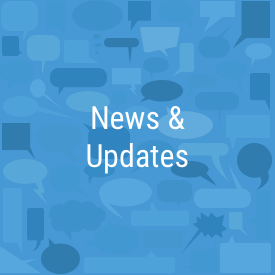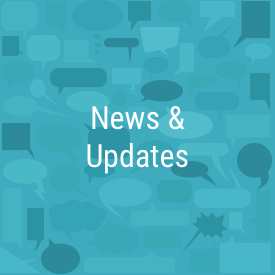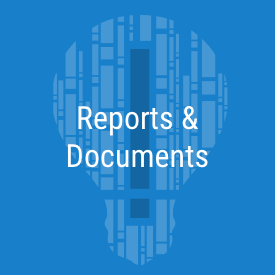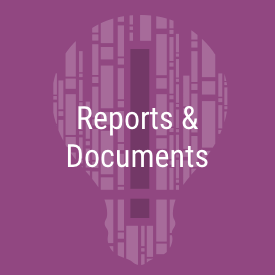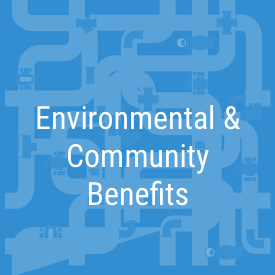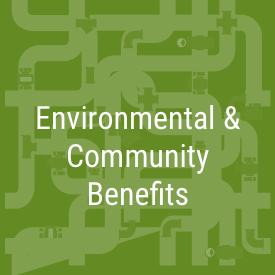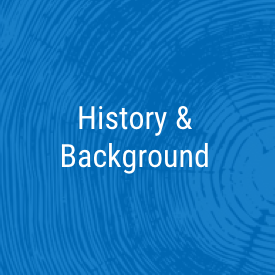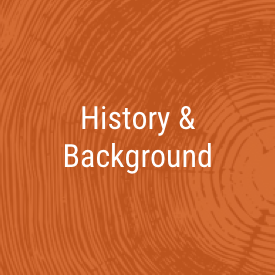 News & Updates
KPI #1: (Coordinate with local municipalities)
In March 2022

, Valley Water completed its annual collaboration with the City of San Jose (City) to exercise an element of the Joint Emergency Action Plan. Valley Water staff from Operations and Maintenance 

Engineering Support, Field Operations, Communications, the Office of Emergency Services (OES) and others 

collaborated with City staff to plan and conduct the exercise 

for the Guadalupe River Flood Barrier tabletop exercise that meets the annual coordination effort 

with the City of San Jose as expected within the Joint Emergency Action Plan.  The plan is being updated as needed and will be routed for signatures by the City general manager and Valley Water's CEO.

Valley Water OES staff continues to attend the monthly Emergency Managers meetings where staff engages with Emergency Managers in the community and shares Valley Water's current work activities particularly those involving collaboration with local agencies.
KPI#2: (Flood Management Plans)
The development of the Emergency Action Plan (EAP) for Upper Penitencia Creek is in the internal signature stage. It is expected that it will be completed in Q4 in FY22 

Lower Peninsula Watershed Emergency Action Plan (LPEAP):
KPI #3: (Drills and exercises)
On February 10th, 2022, Valley Water facilitated the Joint Emergency Action Plan - Guadalupe River Flood Barrier tabletop exercise. The exercise was attended by staff from the City of San Jose and the County of Santa Clara. A total of 60 people attended the exercise and performed in their roles as developers, players, or observers. The flood barrier in-house procedure and the JEAP Guadalupe appendix were exercised, and the lessons learned captured in the after-action plan. The debrief meeting for the after-action plan is scheduled for late April 

2022.

On September 16th, 2021, Valley Water held its Anderson Dam Functional Exercise with multiple agencies participating. Although Anderson Dam currently has a low water level due to construction, the exercise had artificialities that enable the parties to experience this learning opportunity which yielded an After-Action Report containing recommended opportunities for improvement.

The August 16th, 2021 tabletop exercise included a training session at the outset to familiarize all attendees with the Anderson Dam EAP, a voluminous plan that has grown in size as flood response procedures have been added as appendices. The popular tools called a 'supplement' was used as the training tool. 

On August 5th, 2021, Valley Water held a damage assessment drill that was an enterprise-wide collaborative effort that included the Security Unit, Dam Safety Team, Facilities Unit, Water Utility Plants, and the Office of Emergency Services. The training was focused on a technology solution, specifically, on the efficacy of the California Common Operating tool in practice across the Valley Water enterprise.
KPI #4: (Testing)
The

Guadalupe River Flood Barrier tabletop exercise held on February 10, 2022 (see KPI #3) also served as a test of the

Joint Emergency

Action Plan.

The Anderson Dam FERC Functional Exercise held on September 16, 2021

(see KPI #3) was also a test of

the Anderson Dam EAP

.

FERC requires all agencies with power-producing dams, such as Anderson Dam, to conduct a functional exercise every five years to test and validate the dam's EAP. For the exercise, Valley Water activated an Emergency Operations Center (EOC) team to manage and support Valley Water's response to a large earthquake scenario where Anderson Dam experienced damage. Per the Anderson Dam EAP, notifications were made to downstream agencies. Within the scenario, EOC Action Planning processes were implemented, Public Information coordination and Policy Group updates were provided, and command and control structures were tested, all of which were synchronized to establish situational awareness during the early part of the large earthquake scenario. Valley Water's Anderson Dam FERC Functional Exercise for 2021 was supported by the following agencies in exercise planning and Simulation Cell operations on exercise day: City of Morgan Hill, City of Gilroy, City of San José, County of Santa Clara, and National Weather Service. Within Valley Water, participants included: Dam Safety, Communications Unit, Hydraulics, Hydrology and Geomorphology, Security Office, Human Resources, Office of Emergency Services, Deputy Operating Officer for Dam Safety and Capital Delivery, Deputy Operating Officer for Watersheds Operations and Maintenance, and Assistant Officer for Emergency, Safety and Security. The Valley Water EOC activated operations in a hybrid model, with OES and Security Office staff working on-site in the primary EOC facility while the remaining EOC staff connected virtually through Zoom. Opportunities for improvement were also identified in the method of notification to the downstream agencies when a dam emergency occurs. The Anderson Dam FERC Functional Exercise concludes a series of three exercises for Fiscal Year 2022.

 
Updated May 2022
Environmental & Community Benefits
FY22-36 Key Performance Indicator for the Safe, Clean Water Program
Coordinate with local municipalities to merge Valley Water-endorsed flood emergency processes with their own emergency response plans and processes.

Complete five (5) flood management plans/procedures per 5-year period, selected by risk priorities.

Train Valley Water staff and partner municipalities annually on disaster procedures via drills and exercises before testing the plans and procedures.

Test flood management plans/procedures annually to ensure effectiveness.
Benefits
Reduces flood damage

Improves flood preparedness

Provides effective coordinated response to disaster-related emergencies

Improves community awareness about disaster-related risks
Geographic Area of Benefit
Countywide 
History & Background
About the Safe, Clean Water and Natural Flood Protection Program
In November 2020, voters in Santa Clara County overwhelmingly approved Measure S, a renewal of Valley Water's Safe, Clean Water and Natural Flood Protection Program.
The program was first passed by voters in 2000 as the Clean, Safe Creeks and Natural Flood Protection Plan, then again in 2012 as the Safe, Clean Water and Natural Flood Protection Program. The renewal of the Safe, Clean Water Program will continue to provide approximately $47 million annually for local projects that deliver safe, clean water, natural flood protection, and environmental stewardship to all the communities we serve in Santa Clara County.
While evaluating ways to improve the 2012 program, Valley Water gathered feedback from more than 21,000 community members. That helped Valley Water create the six priorities for the renewed Safe, Clean Water Program, which are:
Priority A: Ensure a Safe, Reliable Water Supply

Priority B: Reduce Toxins, Hazards and Contaminants in our Waterways

Priority C: Protect our Water Supply and Dams from Earthquakes and Other Natural Disasters

Priority D: Restore Wildlife Habitat and Provide Open Space

Priority E: Provide Flood Protection to Homes, Businesses, Schools, Streets and Highways

Priority F: Support Public Health and Public Safety for Our Community
Each year, Valley Water prepares a report providing a progress update for each of these program priorities, along with fiscal year accomplishments.
To ensure transparency and accountability to the voters, the ballot measure also created an Independent Monitoring Committee, appointed by the Santa Clara Valley Water District Board of Directors. The Independent Monitoring Committee annually reviews the program's progress to ensure the outcomes are achieved in a cost-efficient manner and reports its findings to the Board. Additionally, the IMC also reviews each proposed 5-year implementation plan prior to its submittal for Board approval.
In addition, the program requires three independent audits.
View the Safe, Clean Water Program's annual reports, annual IMC audit reports, and independent audits, including a staff response, on the Valley Water website.