Content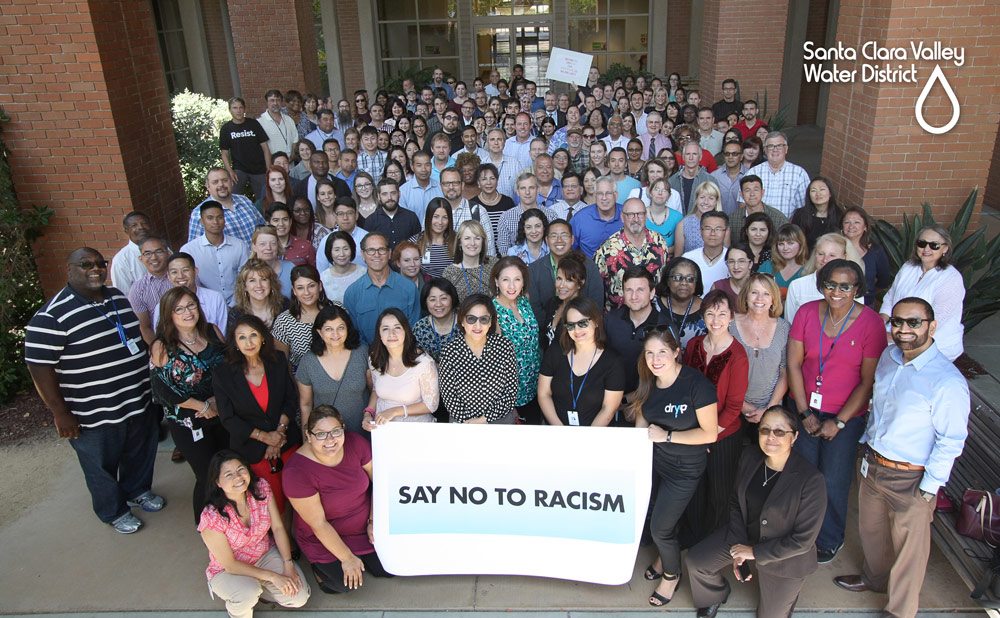 Creating a Culture of Belonging, Inclusion and Diversity
The Santa Clara Valley Water District is committed to creating an inclusive work environment which supports the diversity of our community and enriches our perspectives. Critical to delivering quality products and services is a workforce that finds strength and creativity in its diversity.
Advancing Diversity and Inclusion Efforts
The Santa Clara Valley Water District FY 2018 Budget identified 11 priorities, including advancing diversity and inclusion efforts.
"We can't succeed without diversity in our ranks. By investing in diversity and inclusion, our employees feel respected and valued for who they are, therefore enabling them to bring far more of themselves to their jobs because they are required to suppress far less in order to better address the needs of the people of the Santa Clara County. Diversity and Inclusion efforts foster a pipeline for the development of our future workforce.
"These efforts include support for Science, Technology, Engineering and Math (STEM) programs, internship programs, our educational work with high schools and the Youth Stewardship Commission, all of which serve as an incubator for talent. The budget should include resources to continue ongoing programs and enhanced levels of resources, if necessary, for development of future workforce."
Board of Directors Fiscal Year 2017/18 Budget Message
Engaging Our Employees: Employee Resource Groups (ERGs)
Employee Resource Groups are at the heart of the district's Diversity and Inclusion Program. ERGs are groups of  district employees that unite under a shared vision to enhance awareness and create opportunities for people of a common identity.
The district's ERGs coordinate events, programs, and initiatives that encourage interaction and understanding across cultures and experiences. In addition to enhancing cultural competency, ERG programs provide opportunities for professional growth and serve as a resource for strengthening the district's ongoing inclusion efforts.
Membership to all of our chartered ERGs is free and open to all employees. The district ERGs include:
Diversity & Inclusion (D&I) Performance Goal
We make Diversity & Inclusion an important part of every district employee's development. As part of the annual Employee Development and Performance Plan (EDPP), employees must demonstrate a commitment to diversity, inclusion, increasing employee morale and employee engagement.
Contact Us
Questions about the D&I Program? Email [email protected]